April 30, 2018
Coldwell Banker Penn One Real Estate Welcomes Larry Hester to Their Team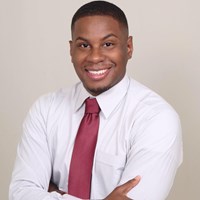 Larry Hester
Coldwell Banker Penn One Real Estate would like to welcome Larry Hester to our team! Larry Hester is a licensed realtor who has previous experience working in the field of public health. After college, he volunteered and worked extensively in direct patient care and case management in the field of public health, specifically infectious disease.
Larry stepped into the world of real estate in Atlanta, Georgia after the purchase of his first home in 2017. Larry specializes in finding homes that maintain a sense of character, as well as modern upgrades, features and conveniences.
Larry recently relocated to Lewisburg and is a determined professional who is always looking for opportunities to serve the community.
Larry Hester recently joined the Coldwell Banker Penn One Real Estate team with one goal in mind – to make your real estate experience as stress-free as possible! Larry hails from a military family and knows first-hand the challenges posed during relocation.
Having recently relocated from Atlanta, where he began his real estate career, Larry chose Coldwell Banker Penn One because of the global power of Coldwell Banker brand and the unique resources it provides to both its agents and clients.
Having been an active member of the Army National Guard, Larry is a determined professional and is motivated to embrace the community in which he now calls home through community involvement and service.
Larry's interpersonal communications skills, developed through his experience within the healthcare field as well as his military service, is a hallmark of the attention he provides individuals and families in the market to buy or sell a home.