President's Message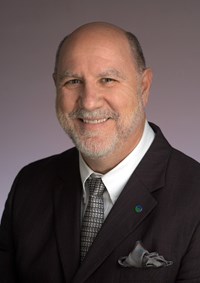 Bob Garrett, President & CEO
Have you heard or read anything about the concept known as "The Roaring 20-20s?"
If not, please let me explain. You've undoubtedly know about the Roaring 20's of Scott Joplin and flappers fame, when radio hit the air waves with KDKA out Pittsburgh, the 19th Amendment and women's right to vote, and the end to Prohibition. What you may not know is that the 1920s also ushered in the period of the greatest prosperity in American history.
Local organizations such as the Geisinger and Weis Pure Foods (Weis Markets of today) were either started or were growing rapidly, along with our entire nation, during the 1920s. It was early in that first decade of the 20th Century, that business organizations were springing up across our valley that would, one day, be the genesis of what is today, the Greater Susquehanna Valley Chamber of Commerce.
While we trace our direct Chamber progeny to a specific Sunbury organization, we are proud to be the 'merged' Chamber for all the Greater Susquehanna Valley. This year marks the centennial of when that group of Sunbury business leaders came together for the first time to form what we now know as a Chamber of Commerce.
Therefore, welcome to our Centennial! However, in recognition and in honor of all the organizations which have come together from places such as Danville, Lewisburg, McClure, Mifflinburg, Milton, Mt. Carmel, Northumberland, Selinsgrove, Shamokin, Sunbury, and Watsontown to merge into a 'greater' Chamber we have coined our year-long celebrations as 'Second Century of Prosperity.'
You see, we have organizations that formed well before the one in Sunbury. In fact, the predecessor coal region group was the Retail Merchants Protective Association of Shamokin which was incorporated on March 20, 1893. The Shamokin Business Men's Association followed suit and was founded on December 11, 1906. So, rather than add to the confusion of things, we will just declare and commemorate 2021 as our Second Century of Prosperity.
Programmed for prosperity—we are. In fact, if there's a single word to would wrap up the Chamber's mission, it would have to be prosperity.
When you hear the word prosperity ideas such as success, accomplishment, growth, well-being, healthfulness, expansion, boom or even riches? Here at the Chamber, we believe that just as the Roaring Twenties followed the Pandemic of 1918-1919, we too, can prepare for produce the Roaring Twenty-Twenties.
We've been on the leading edge, alongside the PA Chamber and our highly respected healthcare systems in flattening the curve and surviving the COVID-19 pandemic. Now, we must rebuild our economy. We had no choice but to 'tap the brakes' on what was about to be the greatest economic expansion in the history of our region so we could, together, stop the spread of coronavirus.
During our Second Century of Progress we will stay focused on our Mission which reads: "The Greater Susquehanna Valley Chamber of Commerce advances the prosperity of its communities, commerce, culture, fellow citizens, and their businesses in its region through the leadership of its members."
If you're visiting our area, I extend a heartfelt and warm welcome. If you're looking for a solid business referral, it's just ahead in these pages you're about to read. Thanks for taking the time to learn more about our valley. Hope to speak with you very soon.