President's Message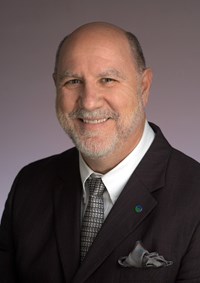 Bob Garrett, President & CEO
"For every eleven open jobs, we currently have ten applicants," said Anirban Basu at our 10th Annual Economic Forecast Luncheon. No, you didn't read the world-class economist, Dr. Anirban Basu's, quote wrong. It's an economic fact that, today in the Greater Susquehanna Valley, we have more jobs available than we have residents to do the work. At first, you might think that this would be an enviable situation.
While 'full employment' is a noble goal, not having the people to do the needed work presents some less-than-desirable challenges, but taking on big issues is not new to the Greater Susquehanna Valley Chamber of Commerce.
Two years ago we stepped up with a newly-minted strategic plan titled, Path of Prosperity. We rolled out this plan and have had real successes in the areas of community development, as well as economic development. The connection between this plan and our booming local economy is unquestionable.
Today, we're updating and possibly recasting our plan. Workforce issues will definitely be at the forefront and, together with our hundreds of members, our worker shortage will be solved.
In your hands is the 2019 edition of the Greater Susquehanna Valley Chamber of Commerce Membership Guide and Business Directory. Said another way, the pages that you're about to leaf through contain the very best contacts; including names, phone numbers, websites and emails; that can lead you, your business or organization and your employees, colleagues and neighbors to the promise of prosperity that this area has so long generated and maintained.
If you're visiting our area, I extend a heartfelt and warm welcome. If you're looking for a solid business referral, it just ahead in these pages you're about to read. Thanks for taking the time to learn more about our valley. Hope to speak with you very soon.