President's Message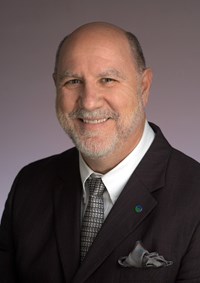 Bob Garrett, President & CEO
One year ago, your Chamber of Commerce embraced on a new strategic mission. With the addition of a single word,
community
, to our strategic plan we stepped squarely into possibly the biggest economic and demographic shift that we've seen in an entire generation.
At the core of our very existence is the prosperity of communities, commerce, culture and citizens. Four points in all, but first among them is the prosperity of the communities that make up the Greater Susquehanna Valley. Please know that you're invited, as time permits, to visit our website (gsvcc.org) and read firsthand Path of Prosperity, which is our strategic plan for the valley.
About the same time that we were recasting our mission, we were expanding our footprint.
Late in 2016, the Brush Valley Regional Chamber moved from being our critical partner to becoming a core region for our Chamber operations. To some, the Brush Valley is synonymous with the Anthracite Coal Region.
That's close to correct, "close enough for Chamber work," as they might say. Here's how we view this blending of our two, formerly different Chambers of Commerce. The Brush Valley is integral to the Greater Susquehanna Valley. Its sense of history and family tradition, its strong commitment to community regeneration and building homegrown prosperity, its aging industries along with its exciting, emerging new industries as varied as information technology to energy exploration make our entire area whole while bringing to the fore many new and mutually-beneficial opportunities.
So in your hands is the 2018 edition of the Greater Susquehanna Valley Chamber of Commerce Membership Guide and Business Directory. Said another way, the pages that you're about to leaf through contain the very best contacts; including names, phone numbers, websites and emails; that can lead you, your business or organization and your employees, colleagues and neighbors to the promise of prosperity that this area has so long generated and maintained.
If you're visiting our area, I extend a heartfelt and warm welcome. If you're looking for a solid business referral, it just ahead in these pages you're about to read. Thanks for taking the time to learn more about our valley. Hope to speak with you very soon.