President's Message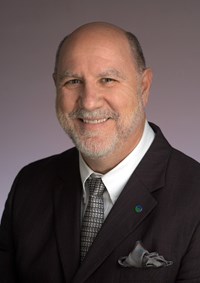 Bob Garrett, President & CEO
Big things are afoot here in the Greater Susquehanna Valley. Projects that have been in their planning stages for decades are finally moving forward. Other projects that none of us could have conceived even in the last decade are about to launch.
The long-planned project mentioned above is the Central Susquehanna Valley Thruway. This ribbon of highway will complete the connection between Interstate 80 and our valley. Snyder County is one of just three mostly-developed and populated counties, out of 67 counties in our entire state, not serviced by an Interstate highway.
While the Thruway may never carry an official Interstate-designation, there is no doubt that this new, modern, safe highway will serve as an expressway. "Location, location and location," is the mantra when it comes to economic development and job creation. And soon, our Thruway will put the entire Greater Susquehanna Valley "on the map" for potential job creators.
Sunbury Generation Incorporated's plan for the former anthracite coal-burning plant in Shamokin Dam, is another example of a project that is launching. The new plant will be larger and it will produce a huge amount of electricity. The fuel for this plant will be clean-burning, locally-sourced natural gas.
The investment in the plant and new life-giving gas pipeline will be well over a billion dollars. Yes, that's a "billion with a B." This is a whopping investment in our valley and in the skilled workers and craftspeople who live here.
Beyond these "big three" projects, the Thruway, the pipeline and the power plant, your Chamber is leading the way on a few dozen other fronts. Agriculture and tourism come to mind, right off. Most of us have consciously made a decision to live, work and raise our families in this mostly-rural, highly-aprian valley.

We like farms and we want them to be preserved. The absolute, best agriculture preservation initiative is to insure that family farming stays profitable for farm families. We work on this every day.

Travel and tourism are an important segment of the Greater Susquehanna Valley's economy. Your Chamber is a critical partner with the Susquehanna River Valley Visitor's Bureau. Each and every day we work together to make sure that potential visitors know that we are here and that they should be on their next trip.

Education is another priority area for the Greater Susquehanna Valley Chamber of Commerce. We're all proud that our valley public schools are routinely ranked among the best in the state. Our five private and parochial schools are great options for parents and students. We work closely with all of these schools and they, in turn, participate in our Young Americans, essay contests and exceptional teacher recognition programs.

Fantastic colleges, universities and post-secondary academies offer a broad-range of educational options. Frequently, graduates of these fine institutions stay right here in our valley and launch their careers among us.
The list of committees, programs, activities and events that make up your Chamber of Commerce goes on and on. Training for emerging leaders, legislation advocacy, coordination of "Main Street" activities are but a few worthy of mention. Thank you for taking the time to check out our new mobile optimized website. And, by all means, stop by the Chamber headquarters or come to any of our nearly 100 events that we sponsor throughout the year.