Greater Susquehanna
Valley Chamber of Commerce
What Our Members Say
The chamber was extremely helpful in getting high-speed internet access at our facility, which is a necessity as an e-commerce company and a manufacturer. By connecting local business with government and service providers, the Chamber of Commerce plays a key role in developing a strong business community and increasing everyone's success, and has helped us become the fastest-growing snowboard and ski manufacturer in the world.

STEVE BLACKMAN, GILSON SNOWBOARD & SKI CO.
Being a local, freight railroad is a unique line of work, one the Greater Susquehanna Valley Chamber of Commerce has invested itself in understanding. The GSVCC has become a very important partner and asset to our company, and is an integral part of economic development and enhancement in our Region. Their staff is constantly in the know on what is happening in our area and where there is a need we can assist with. The North Shore Railroad Company & Affiliates is a strong supporter of the Chamber!

LONI MARTZ BRINER, NORTH SHORE RAILROAD
I rely on the Greater Susquehanna Valley Chamber of Commerce on a regular basis. They are a critical partner, connecting businesses throughout the valley and acting as a resource to companies for education, business services and networking. If you want to get to know the Valley and meet other others who are committed to the region and to their business, get involved in the Chamber!

LESLIE TEMPLE, Fulton Bank
Membership in this great organization has provided my business with excellent educational and networking opportunities. The friendships formed and business connections gained are priceless. I have found the Chamber staff, and other business owners to be warm and highly supportive. We truly value our relationship with the Greater Susquehanna Valley Chamber of Commerce!

LARRY JOHNSON, BOWEN AGENCY REALTORS
Member Resources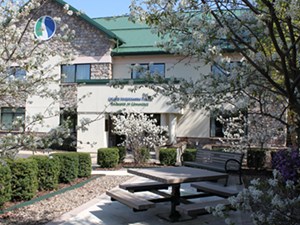 Benefits/Services
See the benefits to becoming a member of the Greater Susquehanna Valley Chamber of Commerce.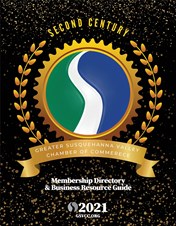 Publications
See our publications including the the 2021 Membership Directory, Local Gems, and Voice of the Valley.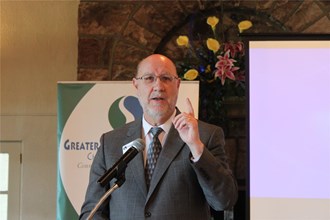 Chamber Spotlight
Prosperity in the Valley