The Area
"Hidden Gems, Regional Riches"
This is the title of the plan that the members of the Greater Susquehanna Valley Chamber of Commerce's Community Prosperity Alliance committee launched in mid-2015. This committee is made up of the Main Street/Elm Street managers in Bloomsburg, Danville, Lewisburg, Mifflinburg, Selinsgrove and Sunbury. The committee is staffed by employees of the Susquehanna River Valley Visitor's Bureau and our Chamber.
What the "Hidden Gems, Regional Riches" plan does is pull together our entire valley as a group of dynamic, interesting and fun main streets as a single necklace of rich gems. As the song goes, "… you can always go downtown." Here in the Greater Susquehanna Valley, we're truly blessed with wonderful communities that, when considered together, make up a fabulous destination to visit, live, work and play.
The Greater Susquehanna Valley Chamber of Commerce covers five regions and beyond.
Region 1: Eastern Snyder County
Hummels Wharf Shamokin Dam, Selinsgrove, Freeburg, Port Trevorton, Kreamer and Winfield

Region 2: Western Snyder and Western Union County
Beaver Springs, Beavertown, McClure, Middleburg, Mt. Pleasant Mills, Paxtonville, Penns Creek, New Berlin, Vicksburg and Mifflinburg

Region 3: Eastern Union County
Lewisburg, West Milton, New Columbia, White Deer and Allenwood

Region 4: Western Northumberland County
Northumberland, Sunbury, Snydertown, Dalmatia, Dornsife, Herndon, Rebuck, Line Mountain and Trevorton.

Region 5: Montour County, Riverside & Bloomsburg
Danville, Washingtonville, Riverside and Bloomsburg

Other Areas
Harrisburg, State College, Williamsport, Milton, Shamokin, etc.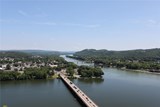 Looking to Start a Business Here?
It's a great place to live, work and play! For those who have recently relocated or plan to soon, we have variety of resources to help you.