Staff
President/CEO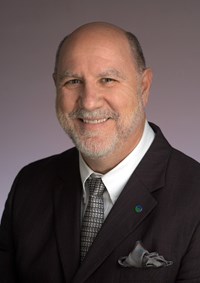 Bob Garrett
Bob Garrett serves as the President/CEO of the Greater Susquehanna Valley Chamber of Commerce. He works closely with the Chamber's Board of Directors, committees and affiliates in order to implement and coordinate the Chamber's new strategic plan, the Chamber's mission and the daily activities of the Chamber.
Twenty-three years ago, Bob made the difficult decision to make a career change and go to work for then - Congressman Tom Ridge and ended up serving four different governors at PennDOT in Harrisburg. Before this move, he was very active with the Greater Susquehanna Valley Chamber of Commerce as its Transportation Committee Chairman, headed up the Route 15 Coalition and was serving as the Director of the Union County Economic Development Council. Now, after his two-decade Harrisburg stint, Bob is back and ready to work hard on building partnerships, creating an economic development buzz, increasing the Chamber's membership and helping to take the Central Susquehanna Valley Thruway from the drawing boards to a ground breaking and, finally, to a ribbon cutting.
Bob grew up in southeastern Pennsylvania, graduated from the Thaddeus Stevens State School of Technology and received his teacher's certification at Penn State. In 1980, he began his professional career at the SUN Area Vocational Technical School. While director of the Union County Economic Development Council, during the 1990's, Bob had a major role in siting the Allenwood Federal Correctional Complex as well as the expansions for several well-known companies.
Executive Director of Operations & Leadership Susquehanna Valley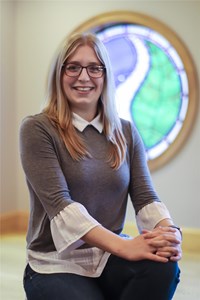 Jenny Wentz
As the Executive Director of Operations, Jenny oversees the daily business activities. While assessing the needs of the Chamber, she finds ways to contribute to the big picture by ensuring daily operations run as smoothly and efficiently as possible. Jenny also serves as the Executive Director of Leadership Susquehanna Valley (LSV), a 501(c)3 nonprofit affiliate of the Chamber.
Jenny graduated as the Valedictorian from McCann School of Business and Technology in 2011, earning an associate degree in administrative office technology, and is a 2016 alumnus of LSV. The Greater Susquehanna Valley Chamber of Commerce has provided Jenny invaluable opportunities over the past eleven years, which have allowed her to grow and flourish in her professional development.